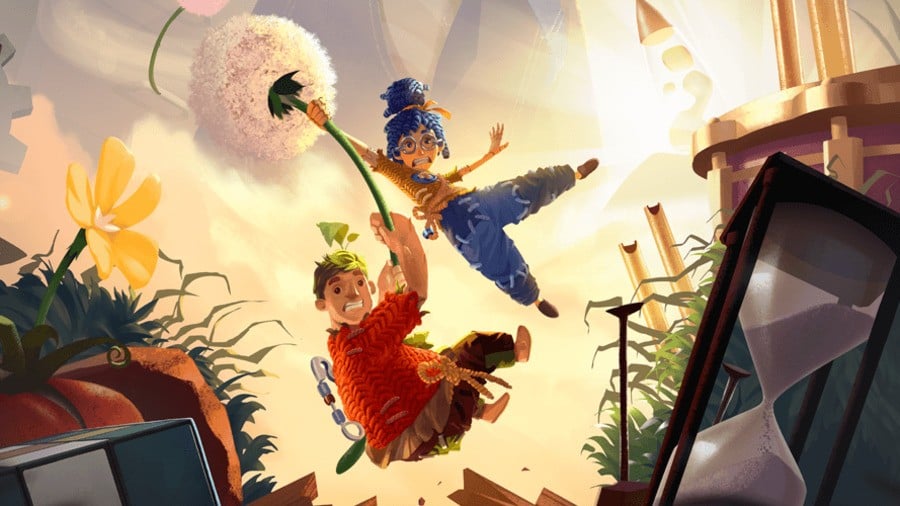 One rumoured game that did end up getting announced at the latest Nintendo Direct was the EA Originals title It Takes Two.
This award-winning co-op platform adventure takes two friends on a crazy adventure across a huge variety of gameplay challenges. You can also invite a buddy to join you with the free Friend's Pass trial.
Unfortunately, if you are planning on picking up a physical copy of the game it appears you'll need to download at least part of the game. A cartridge is expected to be included, as there's no mention of a download code.
According to Nintendo's website, the digital version of the game will require at least 9.5 GB of free space. There are also some fine print messages, with one mentioning how the Friend's Pass requires installation of a free trial – this could also apply to the physical version.
Game requires download of at least 3.5GB. microSD card recommended (sold separately). Storage requirements may change, visit http://help.ea.com/it-takes-two for details.
*Friend's Pass requires installation of the Friend's Pass Free Trial and applicable platform account. Online play requires a friend on the same platform. One user must own the full game in order for the co-op player to play the full game.
Nintendo Life has reached out to EA for comment. If we hear anything back, we'll update this post.