Hair plays a huge importance in most people's lives and due to a variety of reasons, it affects
both men and women.
2 percent of the world's population will experience hair loss or alopecia at some point in their lives. Considering that natural ingredients have great properties for health and cosmetic use, we at Vto PaLLer bring you a list of herbs and oils that can help you achieve that beautiful, luscious hair you desire.
1. Green tea extract
Besides having many other health benefits, green tea can also help grow your hair. A study with mice showed that drinking extract from green tea significantly increased hair growth after 6 months. If you are planning to grow your hair, regularly drinking tea may increase your chances of having a luscious mane.
2. Dandelion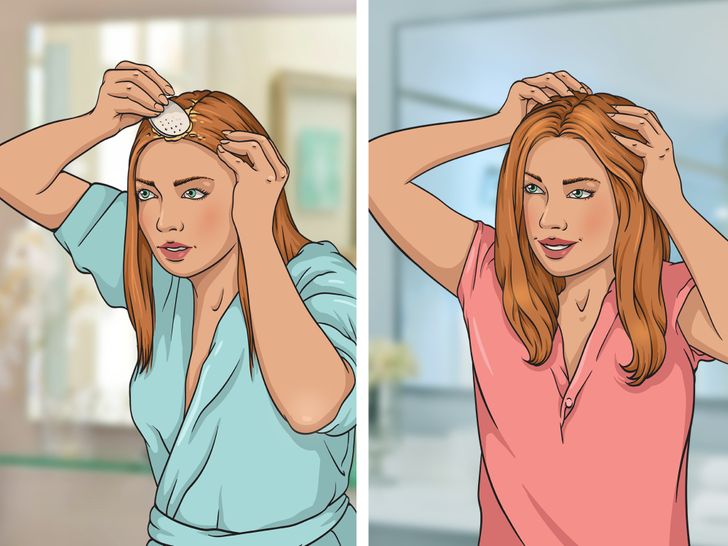 Dandelion is a plant that contains minerals, vitamins, and anti-inflammatory properties that play an important role in hair growth. If you are looking for healthy hair, there is a recipe that may help you with this.
Steep a tea bag of dandelion root tea in hot water for 10 minutes
Boil 2 tablespoons of flax seeds in water for 5 minutes
After boiling, remove the flaxseeds from the water and add a tablespoon of honey. Allow it to cool.
In a bottle, combine the dandelion tea, flaxseed water, and one tablespoon of lemon juice.
Shake it well.
After washing and conditioning your hair, pour this mixture on your scalp and let it sit for 10 minutes with a cap on your hair, then rinse.
3. Aloe vera
Aloe vera is another traditional plant that has become famous for its many benefits for the skin and for its healing properties. Aloe can remove residues from other products and excess oils from your hair. It is gentle and contains vitamins that may influence hair growth and hair loss prevention.
You can also prepare an aloe vera hair moisturizer. In a bottle, add a cup of water and half a cup of aloe vera juice. Shake it up well and spray it onto your hair before styling.
4. Peppermint oil
Peppermint is a great herb for tea and smells great. A study indicates that peppermint oil may also be an alternative for helping with hair growth by promoting circulation in your scalp. What few people know is that peppermint oil needs to be diluted in a good quality jojoba or grapeseed oil. The ratio should be 6 drops of peppermint oil to one teaspoon of jojoba oil. Mix and then apply it to the roots.
5. Rosemary oil
Rosemary, besides its use for cooking, also has an interesting property of promoting hair growth. Rosemary oil, when compared to the standard treatment for hair loss, exhibited the same results after 6 months. As an essential oil, 10 to 12 drops of rosemary oil should also be diluted in your shampoo. Use it daily in order to achieve full, healthy looking hair.
6. Onion juice
Does onion juice seem weird for you? It may sound weird, but it is actually effective for preventing hair loss. In a study where the participants used crude onion juice, it was revealed that hair showed a re-growth process.
To make onion juice, follow these instructions:
Peel an onion and chop it into small pieces.
By using a juicer or a blender, extract the juice from it. Use a cheesecloth if necessary.
Apply the onion juice to your scalp.
If you are curious about it, applying onion juice twice daily to your hair for about 6 weeks may give you similar results.
7. Coconut oil
Coconut oil is another ingredient with multiuse functions. From cooking to moisturizing, coconut oil is great for your hair. When compared to mineral oil and sunflower oil, coconut oil was the only one which reduced hair damage if used as a pre-wash and post-wash grooming product.
You can try applying coconut oil before washing your hair or after washing it, as a way of conditioning it. If you are looking for healthy, long hair, coconut oil is an absolute must!
8. Lavender oil
Lavender oil is not only great for creating a soothing environment, but it also performs great when applied for hair growth. A study showed that diluted lavender oil, when applied to hair once a day for about 4 weeks, resulted in thicker hair and a higher number of hair follicles.
Once again, as it is an essential oil, it must always be diluted into another carrier oil such as jojoba, or even your shampoo, and then applied to the hair roots.
Which of these natural ingredients have you tried to achieve hair thickness and growth? What is your favorite? Do you know of any other natural ingredients that are good for hair growth?